Prominent Premier Partners (P3) Conference
Booth #31
Downtown Hilton Omaha
September 5th-8th, 2023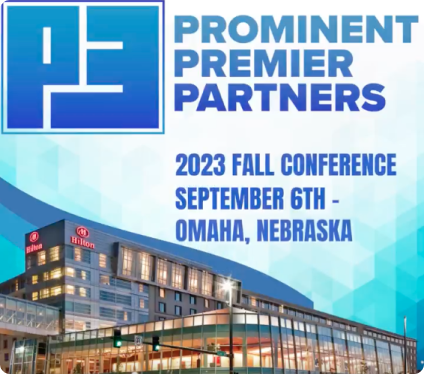 We are glad we made an impactful opening at P3 Fall Conference. Our breakout session at the
event was centered around expediting digital transformation while helping banks achieve operational efficiencies and delightful customer experiences, and it was well-received. The event gave us the valuable opportunity to connect with clients and partners and glean insights from industry experts. Here's a snapshot.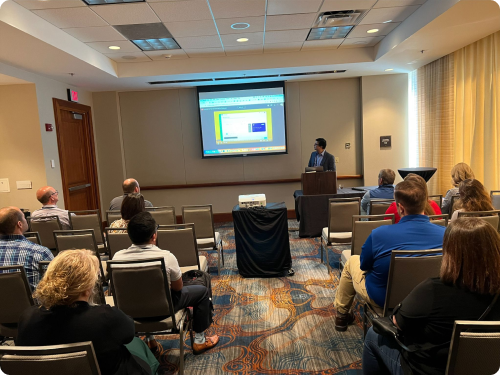 Empower consumers & remove inefficiencies with JIFFY.ai
Today banks are striving to speed up the pace of digital transformation, acquire new consumers, engage effectively, balance ever growing consumer expectations for profound experiences across channels while managing the legacy tech stack, manual interventions, and operational inefficiencies. To achieve these and other automation goals, banks are turning to AI; however, they face numerous challenges that can slow the adoption of AI – and the most common is the lack of a clear strategy. JIFFY.ai helps FIs deliver delightful digital experiences, enhance operational efficiencies, and reduce tech debt with no-code enterprise platform and AI powered HyperApps. HyperApps such as Onboarding and servicing apps built on JIFFY.ai platform are pre-developed solutions purpose-built to empower consumers and employees and drive efficiencies. Join JIFFY.ai break out session to hear more on this.
The team from JIFFY.ai looks forward to seeing you at the P3 Fall Conference!

Please consider that Banks must handle more data than ever and many are turning to Artificial Intelligence (AI) to streamline and automate workflows, manage risk, and deliver personalized customer experiences. However, banks face numerous challenges that can slow the adoption of AI – and the most common is lack of a clear strategy. The "no-code" approach offered through the JIFFY.ai platform is rapidly gaining popularity as a way to streamline and democratize the implementation of AI technologies.

JIFFY.ai has also created ready to use Account Servicing, Onboarding and Unified Customer View "HyperApps" that help you get started on your AI journey, while also helping your organization drive efficiency improvements and improve your customer's overall experience.

We hope you will stop by Booth 31 at the P3 Fall Conference while also attending the JIFFY.ai Breakout Session on Thursday, September 7th, 10:50 - 11:35 AM in the Cozzens room.
We look forward to seeing you at the P3 Fall Conference at Booth 31.