Meet JIFFY.ai at Signature User Group Conference 2023
Booth #106

September 17-20
Disney Yacht and Beach Club,
1700 Epcot Resorts Boulevard
Lake Buena Vista, FL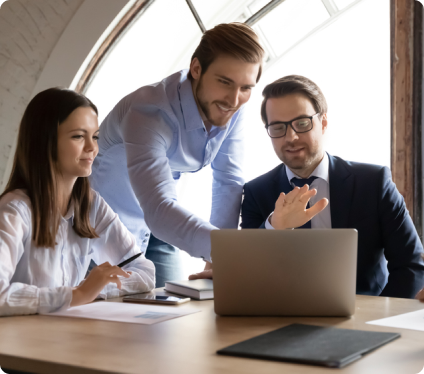 Empower consumers and remove inefficiencies with JIFFY.ai
Today, as banks strive to accelerate digital transformation to be able to acquire new consumers and engage them effectively, they have to handle more data than ever. Many banks are turning to Artificial Intelligence (AI) to streamline and automate workflows, manage risk, and deliver personalized customer experiences. However, they face numerous challenges that slow down the adoption of AI – and the most common among them is the lack of a clear strategy.
AI-powered solutions built on JIFFY.ai's no-code platform enable you to get started on your AI journey faster, and are rapidly gaining popularity in the industry. Our ready-to-use Account Servicing, Onboarding and Unified Customer View 'HyperApps' help your teams to drive excellence in customer experience and efficiency in operations.
Meet our experts at Booth #106 at the Signature User Group Conference (Sep 17-20) for a quick walk-through of our AI platform and HyperApps.
We look forward to seeing you in Disney Yacht and Beach Club, FL!
Don't miss this Breakout Session!
Learn how JIFFY.ai helps banks and FIs deliver delightful digital experiences, enhance operational efficiencies, and reduce tech debt.
Empower consumers & remove inefficiencies with JIFFY.ai
By Manish Pandey, Head of Product Strategy
8:30-9:30 AM | Wednesday, Sep 20 | Salon 6